About Zack Adams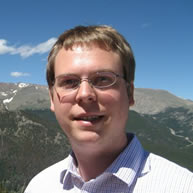 I was born in Charleston, SC and raised in the Carolinas. My dad brought home our first computer, a Tandy 1000, sometime in 1984. While the machine itself was primitive the impact on my direction in life was profound. Several years later, around 1997, I built my first web page. The page was modest by modern standards but sparked an interest that would grow quickly into a hobby and from there the revelation of my career.
From the time of my first page through today I have continuously worked to expand my knowledge of the Web and refine my contributions to it. My
portfolio
reflects the growth I have experienced through a selection of my favorite projects. Please take a moment to look around, afterward I'd love to hear
your thoughts
on my work.
zadams.com